I wish I would've written this before the Sunday Night game. In fact, I wish I would've written this before the LAST DRIVE of the Sunday night game. Holy fucking shit that last drive was terrible. Like Eric Cartman would tell his mom when she tries to deny him anything that he wants- I wish the Ravens would've let me put on make-up because I like to look pretty before I get fucked!
Cartman getting fucked by his mom.
Let's check out other action before talking about Fantasy, though:
- The Niners are 7-1. I never would've guessed that the Niners would be sitting at 7-1. If you remember correctly, they should've beaten the Cowboys at home if not for a crazy comeback by the Dallas Hicks. Shockingly, the Alex Smith-led San Francisco 49ers moved to a magic number of 4 to claim the NFC West crown. Un-freaking-believable. My biggest problem with the Niners at this point is that they settle for field goals far too often. Sure, their defense is sick, but they constantly let bad teams stay in games with them and that could come back to bite them.
On the negative side, G$'s Redskins looked pathetic. I watched most of this game and I began to wonder if the Redskins would be able to score another point all season. Even I wanted to see Rex Grossman get a shot to see if he could improve the anemic offense (though John Beck put together one nice drive near the end.) They are one bad football team.
- Phillip Rivers did put together some ok numbers, but two interceptions returned for touchdowns is completely unacceptable. Rivers wins the award, by far, for best/worst player in the league. I really wish they would've beaten the Packers and given Aaron Rodgers a "discount double check" up his rectum, but alas it was not to be.
P.S. Wasn't the championship belt move done by Clinton Portis before Aaron Rodgers? How is it Rodgers' move when he didn't invent it?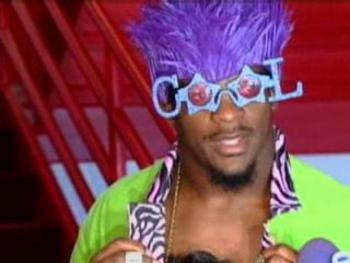 At least Rodgers didn't steal this look.
- It's Tebow time! He wins the reverse award as Rivers- worst/best player in the league. Do you see the difference? Tebow is more horrible than the idea for the "Jump To Conclusions Mat." However, he somehow harnesses the power of the Lord to get him occasional victories in order to keep his job, and potentially make more anti-abortion commercials. The Raiders should be embarrassed that they lost to the Broncos coming off a bye and at home.
- Is Eli Manning good? What the hell? Did he steal Peyton's neck and talent all of a sudden? With all of the Giants' injuries, I'm flabbergasted that they beat the Patriots (who obviously have problems equal to the survivors on "The Walking Dead.") Eli's career is like the tortoise from "The Tortoise And The Hare." Slow and steady wins the race...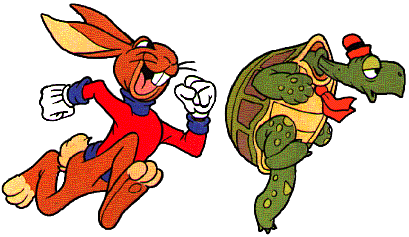 Peyton and Eli Manning, left to right.
- The Ravens are my nemeses. They have cost me so many fantasy weeks this year. It goes both ways- when I need them to tank, they dominate. When I need them to be awesome, they are inept. I give up. In the MSFL, I was up 30 points before the final drive. The opposing team had Joe Flacco and Anquan Boldin. I had the Steelers D. In a PPR league, Flacco's multiple passes to Boldin wreaked havoc. The touchdown pass to win the game caused a massive swing in points, and now I'm up 8 points with no one left- while my opponent has DeSean Jackson. Fuck.
Friends and Family:
CORE 111.30 - Kitchen's Heat 65.80
My team is done, but Kitchen's Heat has Johnny Knox, Robbie Gould, and the Eagles D going on Monday night. It should be a close one. If I lose, my team is done. If I win, my team is probably still done.
Cali Not Keepers:
Peppermill High Rollers 81 - Bucky 1322 102
I still have Matt Forte and the Bears D, so I may end up winning this one. I was very disappointed in Pierre Garcon this week. I'm not sure what else he could do though, the Colts' QB play has been douche-tastic.
MSFL:
Murder Panties 129 - Over Rated 119* (this was corrected to account for Flacco's fumble- I'm still going to lose.)
As I mentioned above, DeSean Jackson is probably going to have to break his goddamn ankle on the opening kickoff for me to win this match-up. I want to give Joe Flacco a scabies infested sweater for the holidays. Dammit.
---
I enjoyed most of the day, but it ended in frustration. Let's hope Monday Night goes better for my blood pressure's sake.